The CWC Success Story of Finn-Reidar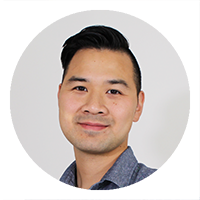 by Arthur Nielsen Demain and Chris Ching
---
The CWC Success Stories is an ongoing campaign where we feature the diverse iOS app development learning journeys of our students from all over the world. Every type of success has a place in this campaign: from overcoming initial learning setbacks to landing exciting developer jobs, from releasing iOS apps to just simply feeling the joy of learning a new skill. Whatever success stories our students have, we will all celebrate them here!
For the eighth installment of this campaign we are pleased to feature the CWC Success Story of Finn-Reidar. Finn-Reidar shares how his natural curiosity and passion to make a positive difference have paved the way for him to pursue iOS app development. Read more about his inspiring learning journey below!
---
Drive to make people's lives better
Finn-Reidar is a 43 year-old Norwegian who has an academic background in Service Electronics and IT Systems. He has been working various IT jobs, from starting as an Internal IT Support Technician to where he is now: an ITSM Tools Architect and Developer. He is presently working with and developing on platforms like Micro Focus Service Manager and ServiceNow while using Javascript as the main development language.
Here he shares how his innate curiosity and goal to create a helpful app for others led him to pursuing iOS app development:
"So I actually have coding experience, but I had no experience in app development when I first started. I have always been an iPhone fan and been curious on how the apps work and how they are being developed. Clearly, my curiosity is one of my reasons why I started app development. Another reason is that I got the idea of an app that I wanted to try and set into life, so I thought why not try it out and see if I can get there and actually be able to create the app that I had in mind. Also, the thought of creating something that is helpful and can make people's lives better is something that drives me. This mentality is also what gave me the idea for my first app. The concept of my app sprung from a conversation with my sister when we talked about a relative who hasn't been diagnosed with dyscalculia, but still has challenges when it comes to numbers, clocks, and time in general."
Not knowing where to start at first
Just like many students who are only beginning to dabble into the field of iOS app development, Finn-Reidar also did not know where to start initially. He tried checking out different resources to hit the ground running, but he just could not find something that would give him the full picture that detailed how certain elements fit together. He has this to say:
"The main problem was where to start and how. I spent quite many evenings checking out various sites with app development examples and a lot of YouTube videos, but I felt like they only showed a "small piece of the puzzle" and often left me with more questions than answers. They showed a small piece of code that was understandable enough, but very seldom showed how everything is tied together within an actual app. That made me more or less give up on coding for some time. I eventually went back and started googling over and over again in search of information that could help me get started again. Also, I thought I had to have a Mac to be able to create iOS apps, but it's safe to say that there are now a lot of options to use also if you only have a Windows computer, which is also nicely covered in articles by CWC. Had I known that earlier (and before I actually bought a Mac), I would have tried harder earlier to get going with app development.
"CWC spoke to me in a different way!"
Finn-Reidar emphasized how after stumbling upon the tutorials of CWC, he started to follow a logical progression of learning that allowed him to develop an app. The clear organization of materials, the readily available resources, the helpful CodeCrew Community forum where students can ask an unlimited number of questions, and the calm, soothing, and encouraging voice of Chris were all vital to his success.
"I stumbled upon Chris 14-Day Beginner Challenge, and in doing so I finally found something that actually helped me on my way to understanding and being able to do actual development in Xcode. This was something new in terms of being an actual "long-term" training, starting with the basics and then building on to that and actually ending up with something on my phone, built from scratch but actually working.
The way Chris presents and explains things just "spoke to me" in a different way than any of the other stuff I found online. After finishing the 14-Day Challenge, I finally felt that I got some basic understanding and signed up for CWC+ to just keep going on my learning journey with more of their excellent tutorials!
Lastly, my outlook has changed from not being able to even know where to start building an app, to actually having been able to develop my very own app and releasing it on the App Store! I have gone from thinking "I will probably never get an app done" and "This is too hard" to thinking "I just need a brilliant idea for an app and I can build it" – all of this thanks to the entire CWC team for making me actually believe that it's possible for me to become a successful iOS app developer!"
Dyscalcuhelper
Finn-Reidar has released an app called Dyscalcuhelper:
:
"I made this app with the intention of helping those with dyscalculia when it comes to time management, like being on time for a meeting, knowing what they have time to do before meeting at a specific time, and so on.
Based on a time specified by the user, the user can get help to find the time they should set the alarm clock to in the morning as an example. The To-dos the user can either add, with the time that a To-do takes, or by using a timer in the app to take the time of their To-dos if they are not able to tell by themselves. They can then choose those To-dos, and the alarm clock time will be adjusted accordingly.
The app also utilizes Apple Maps so that the users can search and add a travel destination and know the time it takes to reach a destination either by car or on foot."
"Patience is the key here!"
Finn-Reidar has some encouraging words to say to those who are struggling to continue their iOS app development learning:
"I would say that patience is the main key here. Even for me with a coding background from other tools and languages, I still found app development a struggle in the beginning. So how much more for someone who has no experience with it at all! It's not like it is rocket science, although it might feel that way in the beginning, because with some patience you will get to a point where things start to clear up a bit, and you will understand more and more of what you are doing. But you will have to spend a good amount of time on it in the right way. That's why excellent resources like CWC are there to guide you in a really good way. So yeah, hang in there!
We hope that the CWC Success Story of Finn-Reidar has motivated you in some way.
Thank you so much for sharing your story with us, Finn-Reidar!
We are so proud of you!
---
Are you a CWC student who has a success story to share? Get in touch with us at care@codewithchris.com
Are you inspired by Finn-Reidar to start your own iOS app development learning journey? Learn with us today.