App Store Optimization: The definitive guide
How do you widen your app's reach to increase your downloads and user base? Well, it's time for you to master the secrets and wonders of App Store Optimization or ASO.
App Store OptimizationThe Definitive Guide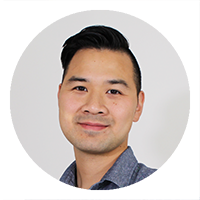 by Arthur Nielsen Demain and Chris Ching
---
So after years of studying and toiling, you've finally produced your very first iOS app. CONGRATULATIONS! Now you're ready for others to know about it. You're keen on letting other people use it. And you're pumped to receive and process the first batch of user feedback about your app. Sure, you can promote your app widely on social media, and perhaps let your relatives and closest buddies use your app for the first time. But beyond your immediate network, how do you widen your apps reach even further? Well, it's time for you to master the secrets and wonders of App Store Optimization or ASO.
---
Table of Contents:

As of February 2019, there are approximately 2.2 million iOS apps that are available out there. That humongous number can be very intimidating, but fortunately, not all hope is lost for your app to get noticed. All thanks to App Store Optimization or ASO!
ASO is simply a set of techniques or strategies that one employs to improve an app's discoverability or searchability. If you own a flower shop out of possibly thousands of flower shops in your state, then how do you make sure that your flower shop comes out on top or on the first page of search rankings when potential customers look for flower shops on search engines like Google? Search engine optimization or SEO can help you with that. Similarly, doing ASO can significantly help your app get the attention it deserves. Competition is truly stiff, but that doesn't mean that you can't thrive!
The latest Worldwide Mobile App Revenue and Downloads report released by SensorTower has shown that consumers from all over the world spent an estimated $25.5 billion globally on Apple's App Store during the first half of 2019. Meanwhile, the revenue generated from first-time app installments reached $14.8 billion dollars. In light of these staggering figures, ASO will help you get your share of this robust market by providing greater visibility to your app, which in turn can lead to higher user traffic, and hopefully, higher user downloads.

Chapter 2
Why Is ASO Important?
1. Cost-efficient organic growth
Thanks to app store optimization techniques, your app's visibility and popularity can grow among users at no extra cost to you when you execute them properly. No need to pay thousands and thousands of dollars just to promote your app every single time! With the right usage of keywords and creative inputs, your app's download rate can exponentially grow in due time while keeping the acquisition costs at the minimum. Awesome!
2. Effective targeting of desired market
ASO is critically dependent on your solid understanding of your target market. With your target market in mind, you can then come up with the most relevant and unique keywords that will put your app ahead of the pack on search rankings. Doing proper keyword research and adding them to your app title and descriptions can eventually give your app greater exposure to its intended market, be they parents, moms, dads, students, teens, young professionals, or even kids! This is crucial because apps are made for people, and if your app is not receiving visibility among the people that it intends to serve, then there's no point!
3. Increased profitability
Though generating revenue will obviously take time, using ASO can definitely help you in achieving profitability sooner rather than later. The more your app becomes publicized, the higher the chances that it will get downloaded, which is an absolutely good thing especially if you've also integrated some in-app purchases in there.
4. Sustainable success
Using ASO techniques, when properly executed, can bring you success for the long-term. It might be tempting for you to just spend a bulk of your savings paying marketing agencies and social media platforms to promote your app upon its launch, but the success you'll get from doing that is just short-term. Spending so much money on marketing in the long run just to prevent the hype from getting down isn't just sustainable. So it's best to learn and master ASO so you can achieve stability!

Chapter 3
Your ASO Checklist
Doing app store optimization isn't exactly complicated. Here we've compiled the most important tasks that you need to do so that your app will enjoy higher search rankings and greater visibility:
1. Get to know your keywords
You've searched on Google before, right? And you don't type full-length sentences on Google search, do you? Instead, you usually enter a few words or phrases here and there to search for the information that you need. Well, that's no different from how users search for apps on app stores.
Take time to put yourself in the shoes of your target users and think of the possible keywords that they will put in the search field to discover apps like yours. What's your niche? There are online tools that you can use to look for these relevant keywords such as the Google Ads Keyword Planner or the KeywordTool.io. Try to look for those keywords that are not so common yet low in competitive rating. That way, you are positioning your app to penetrate those users who are specifically looking for apps that will best serve them. Also, don't forget to be strategic in using your keywords considering that the iOS App Store has a 100-character limit in its bank of keywords.
2. Focus on your app title
The title of your app is highly crucial to your app's overall branding, so always make sure that it is superbly optimized! Go for those titles that are attention-worthy, unique, and will truly intrigue users enough for them to click on it. The iOS App Store is really big on the usage of keywords, so definitely add relevant keywords and tags to your app titles if there's an extra space to do so. Given that users look for apps that will serve a specific function, consider adding your app's main functionality into its title to draw more attention. If you've built an app that provides academic tutorial services to students, for example, then you can put "Your Personal Tutor 24/7" on the title to highlight your app services' constant reliability and accessibility.
3. Write your app's description wisely
With a 4,000 character limit, you need to maximize the space that's given to you to discuss what your app is about and what it can provide. Use relevant yet unique keywords to outline your app's functionality and how it stands out from the rest of the competition. Write concise sentences to discuss the "pain" that your app will be addressing. Focus on high-volume keywords as it relates to your app and its main strengths. Lastly, include a "call-to-action" phrase that will encourage potential users to actually download your app.
4. Don't neglect the aesthetics
Part of an app's branding is the promotional marketing that's involved. A lot of users are visual people who prefer to see stuff than to read, so consider adding intro or explainer videos about your app and providing screenshots of your app's main features. Research for brand colors that you can use that are connected to your app's overall theme yet are easy on the eyes because that's part of your app's overall visual appeal. Small details like the type of font that you'll use will also play a big role in attracting attention because let's be real, some types of fonts should never be used in business. Overall, these creative inputs will play an important part in the users' decision-making process that will hopefully lean towards your app.

Chapter 4
Tips to a Successful ASO
Doing app store optimization is more than just ticking off items from a checklist. Accomplishing the necessary tasks to optimize your app must be coupled with sustainable strategies to ensure that your optimization efforts won't die in the first few weeks or months. Competition is very fierce and app platforms continuously evolve, so here are some reliable app store optimization tips that will help you stay on top of your ASO game:
1. Find marketing partners
You should know by now that doing your own marketing efforts to boost your app's publicity isn't enough. Gain a good grasp of CPI campaigns and ad services on big social media platforms like Facebook and Twitter. Why? Because the people are there, and you need to get a slice of that humongous market. This also explains why keyword optimization is crucial because you need to know what the majority of people are using to search for apps that they want to download and use. Lastly, look for reliable bloggers and content producers who can promote your app. Start by achieving a solid understanding of your app's niche and its target market. If you've developed an app to increase the productivity of students, then connect with content producers in the education sector. Make a list of these content producers and some stats or data about their reach so you'll know the best people to connect with. Using marketing partnerships will certainly help you connect to an even bigger audience that you won't possibly achieve if you will just do the marketing efforts on your own.
2. Understand how Apple store works
This is already common sense, but we're still putting this tip out here just in case. Your app store optimization strategies won't work to your advantage if you don't have even have a solid understanding of the very same platform that will store your app. Thinking of having an in-app purchase? Then make sure that you name these purchases using the right keywords for greater visibility among users. Reviews are essential to help your app have greater publicity so try to get at least five customer feedback. And every time you do an update on your app in the Apple store, never forget to check the relevance of your keywords. As you know, making the title of your app very keyword rich is essential to gain market share, and you don't want to accidentally leave irrelevant, non-performing keywords in your app's title.
3. Leverage the power of keyword search tools
One of your goals is to get a list of keywords that are ranked very high yet are not as competitive. Uniqueness is also important because that will help you target a specific niche of your market. One online tool that you can use to harvest these unique keywords for your app is OneLook (www.onelook.com). One great feature of this keyword search platform is its Reverse Lookup function that will provide you with equally viable alternative keywords that can further propel your app in the search rankings. Make a list of these alternative keywords and use tools like App Annie's Keyword Search to determine their competitive ratings.
4. Don't fall for common mistakes
Or if you already did, learn from them and never repeat. Examples of these typical mistakes are including useless or even highly competitive keywords in your app title, keyword repetition that are far from being unique, failing to maximize Apple's character limits by still using space after commas, and including the words "category" or even "app" in the name of your app.
5. Patience is the key
Expecting immediate results just by doing all of the tasks in the app store optimization checklist is too much. Remember that ASO is a lot of trial and error, a lot of experimenting until you hit the keywords and app design right, so having that determined resolve to keep on trying will go a long way. Just enjoy the process because that will build your knowledge and experience, which you can eventually share with others! Soon enough, you'll reap the fruits of your hard work!

Chapter 5
Use these ASO Tools
If you feel a bit overwhelmed by the number of ASO tasks that you have to do just to get your app ranked higher in iOS stores, then feel free to use the following online tools to achieve better app optimization:
1. App Store Intelligence Tools
We can't emphasize this enough – the competition when it comes to achieving higher rankings in app stores is very stiff. One strategy that you can execute to get ahead is to know more about your competitors. Fortunately, there are app optimization tools that you can use that will assist you in estimating your competitors' download figures, market reach, profitability, and other key data. Obtaining these estimated figures can somehow give you an idea on what might work and not work in your arsenal of app store optimization strategies.
Some intelligence tools to consider: App Annie, Mobile Action, Sensor Tower, Priori Data
2. Advertising Campaign Tools
If you don't have any background in online advertising, then let the app store optimization advertising tools below help your app receive wider reach. It's important for your app, regardless of whether it was newly launched or not, to get as much exposure as possible considering that there are millions and millions of apps in the market. It's also crucial to understand the concept of minimum ad spending that will bring you the most number of click-through rates.
Some advertising campaign tools to consider: SearchAdsHQ, SearchAds by Mobile Action, adAhead
3. A/B Testing Tools
App store optimization also involves a lot of trial and error. With A/B testing, you'll be able to put forward different types of product pages for your app so you'll know which ones will be a hit or a miss. These app store optimization tools will provide you with insights that will help you tweak your product pages until you hit that balanced mix of aesthetics and functionality that will draw the people into your app.
Some A/B testing tools to consider: SplitMetrics, Store Maven, RaiseMetrics, TestNest
1. Reviews and Ratings Optimization Tools
Your apps are nothing without your customers, so it's absolutely vital that you have access to the data about their user experience. How are they liking the app? What are they not a fan of? Maybe they have suggestions to make it better? The good thing is there are online app store optimization tools that you can use to help you gather and process customer feedback and user experience data.
Some Reviews and Ratings Optimization tools to consider: MobileAction, TheTool, Apptentive, Appbot
2. App Store Keyword Optimization Tools
By now you should already know how necessary it is to target the right keywords so that your app can appear higher in the rankings when a user searches apps in a specific niche. Less traffic will result in less downloads, few customer reviews, and obviously, less revenue. Let the following online tools help you to increase search traffic for your apps:
Some App Store Keyword Optimization tools to consider: Mobile Action, Sensor Tower, Meatti, App Radar

Chapter 6
ASO Companies to Get it Done
The good thing about app store optimization is that you can do it yourself. That's why we've put up this free comprehensive app store optimization guide for you! It's still a lot of additional hard work, we agree, but doing the app store optimization mostly by yourself will save you a lot of money and also give you a high sense of achievement.
But we get it: not a lot of people have so much time in their hands. The hours you'll dedicate to ASO can perhaps be spent on working on another app or on another side hustle. If you can relate to this situation, then don't worry because the list below will showcase some of the companies that can help you battle through the app store optimization competition in no time!
Moburst – one of the most prominent and established app store optimization agencies out there that has been around since 2013. The list of clients that they have worked with is impressive, which includes Google, Reddit, and Samsung. This agency's team of app store optimization experts will help your app have a more organic reach and assist you in converting those traffic into actual app downloads and purchases.
Lab Cave – this app store optimization company under the Fibonad Group from Spain will be of great help to you especially if you are into developing a wide range of mobile apps, including gaming apps. From branding to publishing optimization, this company will help you get your app off the ground.
Gummicube – if you're a big fan of using data analytics to understand market behavior, then you might find this app store optimization and mobile marketing company very helpful. This company uses market intelligence to understand what customers are looking for, and the data that they will provide should help you position your app very well into the heart of your target market's validated user experiences.
App Masters.co – this marketing agency that's under the helm of Steve Young will help your app gain the attention of Apple's App Store editors themselves, thanks to its patented App Store Feature marketing technique. This is definitely a great strategy to help your app gain the big exposure that it deserves. Steve is also hosting the widely known AppMasters.co podcast that you can check out if you want to stay updated with the latest trends and techniques in app store optimization or just the entire app development industry in general.
ToroGrowth – the great thing about this app store optimization company is its connection with various platforms in terms of running advertising campaigns. Availing this company's app store optimization services will give you opportunities to use Facebook Ads, Twitter Ads, Google AdWords, and the like in terms acquiring important user-related information that will assist you in crafting more effective advertising campaigns for your app.
Dynamo Partners – this consulting firm takes pride in its customer-centric approach, which means that they focus their services on user behavior and competitor analysis, thereby giving their clients a holistic overview of general market trends. They will also help you contextualize your app according to your target niche so that it will remain relevant to what the users want, which can potentially result in higher download and usage rates.
Miratrix – this app store optimization company based in London has a team of experts that will readily assist you in every stage of your app store optimization journey. From obtaining and targeting the most relevant keywords to providing reports on user feedback, this company aims to get your app achieve wider visibility in app stores.
App Growth Network – this agency specializes in marketing to ensure the growth of your app's user database. If you need help in acquiring more users, leveraging consumer and market behavior data to your advantage, and giving your app the competitive branding that it deserves, then this app store optimization company is your best bet.
Phiture – this agency that is based in Germany focuses its expertise on mobile growth strategies. Go for the services of this app store optimization agency if you want to have deeper insights on app branding, getting your first solid base of app users, retaining your clients for the long haul, and market behavior.
The ASO Project – this is the app store optimization company established by app developers themselves. Given their expert understanding of the ins and outs of app development industry, their services are tailored to help you use the right keywords, designs, and content that will give your app higher visibility in app store searches.

Chapter 7
Additional ASO Resources
Check out the following resources that will help you master ASO in no time:
The ASO Ebook – this comprehensive ASO guide written by Moritz Daan and Gabe Kwakyi will help you not only understand the fundamentals of ASO but also assist you in connecting the elements that make the entire ASO framework work. With 385 pages worth of ASO knowledge and skills to share, this is one of the most comprehensive ASO resources out there!
ASO 2019 Learn App Store Optimization – Marlon Franco promises an updated ASO guide that will provide you with a deeper understanding of the ranking factors that explain why Apple's app search behave a certain way. Apple's app store algorithm certainly underwent changes through the years, so it's important to get resources like this to provide the most recently available ASO-related techniques.
The Complete ASO Handbook – this handbook of ASO strategies written by Steve Young will help you get started in getting your app rank higher in app stores and also assist you in applying the ASO strategies that will give your app bigger exposure. Navigating your way into the ASO world in light of ever increasing competition among app developers can be confusing and tricky, so it's cool to have this comprehensive handbook to guide those who are new to ASO.
The Power of App Store Optimization: How Little Things Can Make a Big Difference – author Tien Lin expertly explains the ASO system in an easily understandable manner by providing the step-by-step journey towards helping your app achieve a higher ranking in app stores. It provides a great comparison between ASO and SEO, discuss the strategies that you can execute to go above your competition, and explores the empirical concept of app store search.
Trending Earning Ideas of ASO: GETTING SUPER RICH via Apps: App Store Optimization is in Trend – more than explaining the basics of ASO, this ebook written by Prakriti Sinha shares insights on how to best understand the organic nature of marketing your app effective to your target market. It will also explain the potential of ASO in helping your app development skills become a lucrative professional opportunity.
App Store Sniper – Mobile App Optimization Secrets Revealed – this other ASO ebook of Marlon Franco explains the idea of App Store Sniping where you'll basically focus on a very specific niche, use a specific keyword related to it, and then create an ASO campaign based on them. Very interesting, right?
ASO Course by App Radar – App Radar has create an online course that will explain each stage that you have to go through in order to become an ASO expert. On top of how organized their ASO course is, which definitely helps when you are only studying on your own, their modules also have explainer videos that will further facilitate a better understanding of the ASO framework and strategies.
ASO How-to Guide by Search Engine Journal – it's not a surprise that a search engine journal will come up with its own ASO guide considering the obvious similarities that ASO share with SEO. Almost all the fundaments that you need to know about ASO is published here in clear categories, which makes it easier for people to track their own progress of their ASO-learning journey!
Meatti Blogs: Your App Store Optimization Guide – Meatti does not only dish the information that you need to know about ASO; he also connects what you're about to learn to his own personal experience of using the ASO techniques himself! If the ASO strategies worked to his favor, then why won't they work for you as well?
Neil Patel's ASO Guide – here's another comprehensive yet easy-on-the-eyes guide that will introduce you well to the world of ASO. Neil has superbly mixed his usage of text and graphs to emphasize the point that ASO is one of those top techniques that will propel your apps to the higher ranks of app searches.
Moz's App Store Optimization Checklist – Moz brilliantly shares some tips that you can follow so you can execute the ASO techniques more effectively. Moz's post may have been written a few years back, but the tips that were listed are still very much applicable up to this day, which ranges from understanding one's competition to encourage ratings and feedback from users.
The Tool's ASO Guide – this is yet another comprehensive online resource about ASO that can be easily understood and applied. This article is filled with screenshots of examples per each technique or point that will assist you in gaining a better understanding on how to implement ASO strategies, such as targeting the rich nice or utilizing the appropriate keywords.
Apple's ASO Guide – yes, Apple itself has its own guide on how your app can better rank in its store! Apple's article on ASO will help you craft better titles, use strategic keywords, promote in-app purchases wisely, and so much more. Get first-hand information from the authority itself!
I hope that you found this comprehensive ASO guide helpful. I can't wait to hear more success stories from everyone. Good luck!