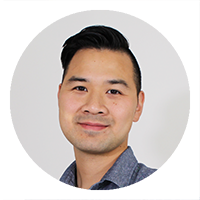 by Chris Ching
Update: There's more equipment listed on my Amazon page!
Hey there, I get a lot of questions about what Mac to buy for iOS development or what software I'm using to record my videos.
I've listed all the stuff I use below. To keep the list short, these are all the essential items that I'm currently using or have recently used.
Also, some of the links are affiliate links which means I'll get a small bonus if you decide to follow my recommendations. (If you do use these links to buy, thank you for supporting CWC!)
My iOS development gear
M1 Mac Mini, 16 GB Ram, 1 TB Storage
This is my daily machine. One of the most frustrating things about my old iMac was low disk space so with this one I might've gone overboard…
27″ LG UltraFine Display
This monitor isn't worth the price but I really missed the display on my old 5K iMac so this was my replacement.
M1 14″ MacBook Pro, 16 GB Ram, 512 GB Storage
Obviously the iMac isn't so portable so I have a laptop as well for on-the-go situations and presentations. Also serves as a backup machine in case something happens to my Mac Mini.
Sony XM4 Wireless Noise-Cancelling Headphones
I felt guilty splurging for these headphones but the noise cancelling has made up for the price on more than one occasion.
Various Mechanical Keyboards
I have a keyboard problem. Avoid the mechanical keyboard hobby at all costs! I love my keyboards…
Microsoft Sculpt Ergonomic Mouse
This wasn't a deliberate choice but just something I had lying around and I actually like the way it feels in my hand.
My iOS development software
Tools I use to run my business