From Medical Doctor to iOS Developer
The CWC Success Story of Aleksandr by Arthur Nielsen Demain and Chris Ching Last updated April 29, 2022 The CWC Success Stories is an ongoing campaign where we feature the diverse iOS app development learning journeys of our students from all over the world. Every type of success has a place in this campaign: from …
The CWC Success Story of Aleksandr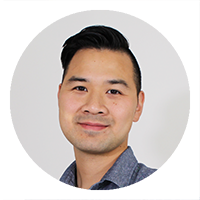 by Arthur Nielsen Demain and Chris Ching
---
The CWC Success Stories is an ongoing campaign where we feature the diverse iOS app development learning journeys of our students from all over the world. Every type of success has a place in this campaign: from overcoming initial learning setbacks to landing exciting developer jobs, from releasing iOS apps to just simply feeling the joy of learning a new skill. Whatever success stories our students have, we will all celebrate them here!
For the second installment of this campaign we are proud to feature the CWC Success Story of Aleksandr. Aleksandr successfully managed to transition from a very exciting career in medicine to being a freelance iOS developer. Read his amazing story below!
---
From hobby to passion project
Aleksandr was born in a tiny mining town and had 3 educational paths to choose from: medicine, pedagogy, and mining.  He ended up choosing medicine, and after studying it for 13 years, he eventually worked as a medical doctor and an adviser at the Ministry of Health in his country. Presently, he's working as a project manager in the biggest tech corporation in his country. 
Aleksandr shares that pursuing medicine, though a different field altogether, only fueled his desire to finally pursue his interest in iOS app development:
"Since childhood, I have always been a big fan of computers and have always been in love with Apple. So in June 2021, I finally decided to start learning iOS app development and make a living out of it. During that process I created a prototype Apple Watch App for one Russian IT startup, and uploaded two more apps to the AppStore.
Currently I'm looking for my first team to join and grow together. I'm also sharing my journey with my followers on Twitter by tweeting about iOS development, my tech interests, and other things that inspire me."
"It's like studying a foreign language"
Even a medical doctor like Aleksandr who spent over a decade going through the rigors of medical education still encountered major difficulties in learning iOS app development. It didn't help that most materials that are available online are mostly in English, which is not his native language. Yet despite all the obstacles that he encountered as a beginner, Aleksandr remained convinced that giving up on his dream to become an iOS developer is simply not an option. Instead of succumbing to the challenges of learning how to build iOS apps, he looked for ways to absorb the concepts more efficiently:
"As a self-taught iOS Developer who started learning new fields of study in a foreign language, I encountered many difficulties in absorbing the materials the first time. In this regard, after going over some articles and books, I decided to improve my knowledge by viewing video resources as well. So on the advice of my close friend, Vishal, I started watching the video tutorials of Chris on YouTube and realized that his high-quality presentations suit my learning style perfectly. Since then, I have continued to learn more iOS app development topics by regularly watching CWC videos."
"The CWC tutorials are topnotch!"
Aleksandr affirms that CWC has allowed a beginner like him achieve so much progress in his iOS app development learning journey. He notes that the calm voice and easy-to-understand explanations of Chris have given him the necessary push to finally start creating his first app projects. Aleksandr commends Chris and the entire CWC team for making high-quality iOS app education more accessible for everyone. He states:
"I have spent over 13 years getting the necessary medical education to become an expert physician in my country. This experience taught me to quickly evaluate high quality and methodologically correct training materials. I confirm that the materials that Chris creates have all these qualities. I began to better understand the basic concepts of the Swift language, which allowed me to move on and create my first projects. I am also surprised that such great information can be obtained for free on YouTube. In addition, Chris is active on Twitter. It's nice to ask your questions and just chat directly with your teacher on a social network. Therefore, I trust and am always grateful to use these CWC materials."
Splito
Aleksandr is proud to showcase one of the apps that he was able to build and publish on the iOS Appstore, all thanks to CWC. Splito is a billing and tip calculator that can help people on splitting bills and computing tips easily. Using this app can give people a more enjoyable experience when dining out, for example, for it can remove the stress of figuring out how to split the costs evenly among people. Here Aleksandr emphasizes the importance of building an app that addresses a particular need. His app might not be the most groundbreaking one out there, but it need not be because he is more focused on his learning journey of trying to create and publish an app on the Appstore. The journey is more important than the destination as they say, so just enjoy it, no matter how bumpy it gets!
"You can learn how to code!"
Aleksandr points out that one doesn't need to have a programming background at all in order to learn how to code. Even elderly retirees can learn how to build iOS apps. In the end, one's dedication and drive matter more in programming than one's academic and/or professional background. Persevere through it all and you're bound to reap the rewards of your efforts! 
Aleksandr has some encouraging words to share:
"If you really love what you do and are willing to spend hundreds of hours in front of a computer monitor, your background is not critical. In some cases, having different life experiences will even help you become a more successful developer.
Also, if you feel like you're close to giving up (I can relate!), then TAKE A BREAK. Dedicate a couple of days to yourself or your family, go on a trip perhaps, so that you can return to learning with full of energy and new goals. It can also help if you surround yourself with like-minded friends so you all can encourage one another in your respective learning journeys."
We hope that the CWC Success Story of Aleksandr has motivated you in some way.
Thank you so much for sharing your story with us, Aleksandr!
We are so proud of you!
---
Are you a CWC student who has a success story to share? Get in touch with us at care@codewithchris.com
Are you inspired by Aleksandr to start your own iOS app development learning journey? Learn with us today.