Coding to Become a Changemaker
In this success story, we share the story of Arshmeet, a high school student who wants to be a global changemaker.
The CWC Success Story of Arshmeet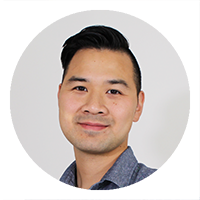 by Arthur Nielsen Demain and Chris Ching
---
The CWC Success Stories is an ongoing campaign where we feature the diverse iOS app development learning journeys of our students from all over the world. Every type of success has a place in this campaign: from overcoming initial learning setbacks to landing exciting developer jobs, from releasing iOS apps to just simply feeling the joy of learning a new skill. Whatever success stories our students have, we will all celebrate them here!
For the twelfth installment of this campaign we are pleased to feature the CWC Success Story of Arshmeet. Arshmeet may only be in a high school, but that is not stopping him from learning as much coding knowledge as he possibly can to become a global changemaker someday. Keep on reading Arshmeet's inspirational journey below!
---
"I have a problem that I wanted to solve"
I am a high school student and was a sophomore when I first took up Code With Chris. I had no prior experience with coding but had an apparent problem I wanted to solve. In addition, I was at the stage in my high school career where I had to start deciding what I wanted to do in college. I could not have asked for a better guide to these unanswered questions than Code With Chris. Up to this point, I had experience running a social media marketing agency and had realized I wanted to acquire skills that would easily allow me to be my own boss if I wanted to. I also realized that the future was all about technology, and obtaining a skill that would be easily replaceable would not be sustainable. Lastly, coding looked cool, and I naturally love making things and problem-solving.
Young Changemaker
There was (and still is) a strong desire in me to be the change in the world, and technology seemed to be the future. I knew I wanted to wear multiple hats in the future (perhaps a startup CEO). Still, I knew I needed to have a fundamental understanding of the critical aspects of any business. The idea of being able to make anything you wanted to and impacting billions of people around the world drew me into taking a dive into software development. iOS App Development always stood out to me as the coolest type of software development, so I decided to go with CWC.
"The knowledge I gained is life-changing!"
The difference between CWC and other learning resources was glaring as soon as I tried to learn HTML and CSS through Codecademy.
Firstly, there was no human-to-human interaction like CWC, making the lessons less engaging and leading to more quitting when I couldn't solve a problem.
Secondly, the CWC teachers take the time to explain each part of the project and how it interacts with other components in ways that other learning platforms struggle to explain. It is apparent they have a great depth of understanding in every project and topic they teach.
Lastly, the community. The community is almost equally as valuable as the teaching itself. If I had any questions about a project, that question was almost always already asked. Beyond the courses, the community helped me with issues with my personal project after I finished the Foundations course. It is among the most valuable tools in any prospective iOS developer's toolbox. I have experienced other ways of learning how to code after CWC, and I can guarantee none of them will be as thorough and easy to understand as CWC has made it. Even after the initial iOS Foundations course, the depth of knowledge I gained is life-changing and has allowed me to dive deeper into Swift and explore Python among others.
Overall, Chris breaks down each and everything into the most straightforward level to the point where you can understand it. I was so surprised at how quickly I picked it up and how quickly I could start building my own app.
"Now, coding is rewarding!"
Before CWC, coding was intimidating. Now, it is rewarding. Finishing a project or even a feature is so satisfying, and I believe now more than ever that computer science is what I want to do in college. CWC has given me the foundations to know what I want to do in life at a highly reasonable price. Beyond the outlook, I've accomplished what I set into CWC to do – develop a street parking app. With hard work and dedication (and just the iOS Foundations and Database courses!), I have been able to release something of my own, which I believe has the potential to impact millions of lives.
"Now, coding is rewarding!"
My app is "Parkked – Street Parking". The app uses crowdsourcing technology to notify drivers of parking spots in urban areas. Users can either mark or look for spots. Once a driver has arrived at a spot, they can lock it, hiding it from other drivers on the app, and release it when they are done – making it available for other drivers. The app addresses the street parking issues in cities worldwide and stems from my family's parking issues in my home city – New York.
"Have fun creating!"
If the thought of learning how to code has ever crossed your mind, then take the dive! Is it difficult? Yes. Will you struggle? Yes. Will you want to give up? Yes. But if you get through the initial hump, as Chris describes, you will have fun creating something out of nothing. Acquiring the skill set to change the lives of millions empowers your confidence and resume – giving you a leg up to other applicants. iOS App Development has changed my life, and I know it can change yours too. And guess what? If you're not feeling it, you can try it out for a month!
We hope that the CWC Success Story of Arshmeet has motivated you in some way.
Thank you so much for sharing your story with us, Arshmeet!
We are so proud of you!
---
Are you a CWC student who has a success story to share? Get in touch with us at care@codewithchris.com
Are you inspired by Arshmeet to start your own iOS app development learning journey? Learn with us today.