The CWC Success Story of Ethan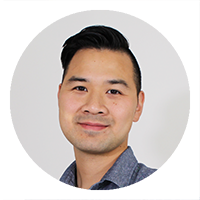 by Arthur Nielsen Demain and Chris Ching
---
The CWC Success Stories is an ongoing campaign where we feature the diverse iOS app development learning journeys of our students from all over the world. Every type of success has a place in this campaign: from overcoming initial learning setbacks to landing exciting developer jobs, from releasing iOS apps to just simply feeling the joy of learning a new skill. Whatever success stories our students have, we will all celebrate them here!
For the third installment of this campaign we are delighted to feature the CWC Success Story of Ethan. Ethan started from only dreaming to building an iOS app to actually getting an iOS app published in a span of FOUR months, all while having so much fun along the way. Read his uplifting story below!
---
Igniting the dream
Ethan's background in Computer Science certainly helped in sparking his current passion for iOS app development. As someone who dreams big and sets great goals for himself, it did not come as a surprise that he wants to start his own software company someday. But just like any other ignited dream, the long and winding path towards achieving any goal must always have a humble beginning. And for Ethan, his journey began by finally diving into learning iOS app development wholeheartedly.
Build an app that people will use
Ethan has always loved the style of iOS apps and how user-friendly they are that he became determined to make the same kind of apps that people would love to use. He didn't have to go far in searching for an app idea because at his current work, Ethan found exactly the type of "pain" that his iOS app would address:
"I'm a sales manager for a door-to-door pest control company. I saw a problem with reps not having a good way to keep track of how exactly they're going to get paid because we get some money upfront, and the rest of our commissions are paid out with two different backends. Each backend is a different sized chunk of how much we earned in commissions, so it's hard to calculate that on a whim without reaching out to our finance department. That's when I thought,"You know, maybe I should make an app for that!" As soon as I started the courses, I knew that this is something that I enjoy and will be doing for a really long time!"
"I didn't know where to start!"
That's a relatable statement, isn't it? We've all been overwhelmed by so many resources and options at some point that for some of us, giving up on learning iOS app development became a viable option. Ethan has this to say:
"My main problem was that I didn't know where to start! I watched some YouTube videos from other iOS developers, but I still didn't have any direction in my journey. I wanted a curriculum from someone who's done this before."
Yet because he persevered, he eventually stumbled upon CodeWithChris, whose free tutorials on YouTube continue to help people from all over the world jumpstart their dreams of learning iOS app development. Ethan notes that CWC has helped him overcome that stage of confusion because it offers a clear learning path for students that is backed by a solid support system:
"I trusted CodeWithChris 1) because Chris is an amazing teacher, 2) the content is amazing, and 3) there's a support group in the CWC community to help me out when I get stuck! This was a stark difference from the other platforms that I had looked into. I felt like it was a community of people wanting to help me reach my goals! The only thing that surprised me about working with CodeWithChris is how many of my questions were answered just by going through the tutorials! I love how in-depth each video is, and I love the quizzes and resources as well."
"I KNOW I can do this!"
The learning journey of Ethan was far from smooth-sailing, but what made him achieve so much progress was the way CWC impacted his personal outlook on learning. He knew that he had to pace himself and to take breaks when needed. He was resolved that if ever he encountered a difficult concept, there's always the CodeCrew community that he could turn to for help. All the studying and coding practices that he did were long and tiring at times, but he never gave up because he chose to enjoy the entire learning process instead.
"My outlook went from "I hope I can do this" to "I know I can do this, and I have a ton of fun doing it!" All the instructors are very encouraging and know what they're talking about. I feel more autonomous and capable of making apps that people will love to use!
I'm blessed to not have to work most of the year other than meetings and school, so I filled my time with learning iOS development with CWC. I made a goal to publish an app before April 16, 2022, which is when I would start work again, so I could start using the app within my company. I started learning iOS Development with CWC in December 2021, and my app was published to the App Store on March 29, 2022. My office will use it this summer when we sell, and hopefully it will expand so more people will enjoy it. The app is called "Knock | D2D"
"I got to publish an iOS app in four months!"
All of Ethan's hard work paid off when he finally managed to build an iOS app that would certainly be useful at his line of work!
The "Knock | D2D" App allows representatives to see exactly (or at least much more accurately) what they are getting paid. It even breaks down how much they earn for every person they talk to, even if they didn't buy anything! It also gives reps a projected estimate of what they will earn for the year or quarter if they maintain their current efforts. It also gives reps the power to see what their earnings would be with a "What if?" calculator to motivate them to make changes in their inputs. In short, it empowers door-to-door reps by linking their input to their income.
"What is your WHY?"
Ethan assures you that you are not alone in wanting to give up on your dream of becoming an iOS developer someday. Feelings of frustration, doubt, confusion, and hopelessness are valid feelings that are normally felt regardless of whatever stage you are in your learning journey. When times get rough and you feel like you are not getting anywhere, we join Ethan in saying that you should not give up just yet on your iOS app development goals. Don't forget that you have it in you!
Ethan has some wise words to impart to fill you with hope:
"iOS development, just like any other skill, can be acquired through practice and experience. I had no experience developing iOS apps, but within four months I had an app published on the App Store! It takes time, but it is within anyone's reach.
If you're currently studying iOS app development but feel like giving up, I would take a look at WHY you started in the first place. If you feel like giving up, make a list of all the reasons why you started and why you want to continue. The bigger the WHY, the easier the HOW. For me, my "why's" were 1) it was always something I wanted to do, 2) I saw a need in my company and industry for an app and saw it as an opportunity to help and 3) I found that I really enjoy programming! Find your "why's" and realize that everything worthwhile is worth the while."
We hope that the CWC Success Story of Ethan has motivated you in some way.
Thank you so much for sharing your story with us, Ethan!
We are so proud of you!
---
Are you a CWC student who has a success story to share? Get in touch with us at care@codewithchris.com
Are you inspired by Ethan to start your own iOS app development learning journey? Learn with us today.