"Becoming a Better iOS Developer"
The CWC Success Story of Juan Carlos by Arthur Nielsen Demain and Chris Ching Last updated January 29, 2023 The CWC Success Stories is an ongoing campaign where we feature the diverse iOS app development learning journeys of our students from all over the world. Every type of success has a place in this campaign: …
The CWC Success Story of Juan Carlos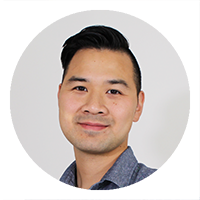 by Arthur Nielsen Demain and Chris Ching
---
The CWC Success Stories is an ongoing campaign where we feature the diverse iOS app development learning journeys of our students from all over the world. Every type of success has a place in this campaign: from overcoming initial learning setbacks to landing exciting developer jobs, from releasing iOS apps to just simply feeling the joy of learning a new skill. Whatever success stories our students have, we will all celebrate them here!
For the ninth installment of this campaign we are pleased to feature the CWC Success Story of Juan Carlos. Juan Carlos shares how being a CWC student helped him become a better iOS developer, so much that he managed to create an iOS app of his own. Read more about his inspiring learning journey below!
---
Solidified interest in iOS app development
Juan Carlos isn't new to programming. A huge chunk of his career has been dedicated to programming where he personally experienced the old school ways of coding. His arsenal of professional experience all contributed to his eventual desire to become an iOS app developer. He has this to say:
"I studied COBOL 40 years ago. In my early years as a programmer, I worked as a COBOL programmer with mainframes like IBM 360/370 and others when the input method was still punching cards! Later on I began to create software for Windows and dedicated 25 years to Windows programming. I also taught about computers and programming. 16 years ago, I created a commercial POS software for Windows that's still on sale. In 2017, I decided to make mobile development. In Mexico a lot of small businesses prefer Android devices because they are cheaper, so for 4 years I combined Windows programming with Android development. However, I can definitely say that my real interest is iOS development."
"CWC gave me the foundational knowledge"
Juan Carlos is grateful for the tremendous support that he received from CWC and its team in terms of getting his app ideas to take flight. Just like most students, he perused a lot of app development resources available to fill in the gaps in his coding knowledge and skills. It is through this journey of regularly searching for and trying out a variety of helpful resources that he realized how CWC is undeniably one of the best and most comprehensive iOS app development training platforms out there.
"In the middle of 2022, I was hired as iOS developer but I needed more knowledge to do my job well. CWC provided me with the foundations to my actual work. Tutorials on Youtube and other resources like Udemy were a good starting point for me. I also bought some books that were very good, but overall, they still lacked in teaching how to build functional applications in many ways. I particularly needed to understand how to create a chat app, and I must say that CWC has an excellent course on creating a chat app. Honestly, for me, there is no better course than this CWC chat app course.
The iOS Foundations course is also a great resource! The four apps created in the course were very complete and gave me a lot of knowledge in a practical way. All the courses and tutorials are excellently organized, focused, and clearly explained."
The Life Moments App
:
"At some point in my academic and professional career, I began to develop a huge interest in creating a functional app, something that could solidify my coding knowledge and also test the functions and code for my work. I then began building my app called Life Moments.
The idea behind this app is to have a precise record of important events. Many people have an excellent memory because they can remember dates, places, and people easily. However, there are also other people out there like me, who only can remember certain memories. Life Moments allows a user to enter an event by registering a relevant photo, title, date, description, place, and the people involved. With these pieces of information, users can now then travel back in time by having precise pieces of information about every registered event in the app.
Overall, CWC gave me a lot of elements to create this app like the Core Data concepts that I used and many more."
"Programming is an art, so just patiently practice!"
Juan Carlos eventually succeeded in building his own iOS app not because he's some gifted programmer but simply because he remained committed to the craft. So whether you're a beginner or a seasoned programmer, everyone is bound to encounter so many stumbling blocks in their respective app development learning journeys. However, with the right mindset and help from the CWC community, we are one with Juan Carlos in saying that you will eventually overcome these learning struggles.
"Be patient because at first, a lot of concepts are going to be difficult. If you don't give up easily and just persevere to trust the process, then eventually you will be comfortable in tackling these concepts.
Also, practice, practice, and more practice. Start creating apps while you're learning so you can immediately apply the concepts.
Focus. Focus on one material only. Once you start with CWC, don't go to other resources. Mixing materials can be good if you have some experience, but when you're only starting out, it's best to stick to one.
As they say, Rome was not built in one day. Programming is an art, and you need to consistently practice. Trust me: day by day you will gain more knowledge and confidence in building an iOS app."
We hope that the CWC Success Story of Juan Carlos has motivated you in some way.
Thank you so much for sharing your story with us, Juan Carlos!
We are so proud of you!
---
Are you a CWC student who has a success story to share? Get in touch with us at care@codewithchris.com
Are you inspired by Juan Carlos to start your own iOS app development learning journey? Learn with us today.